FREE Initial Skype Consultation with IVF Expert — Up to 30 Minutes
Flexible Payment Options — Cash, Bank Wire, Credit Card, Debit Card
2017 IVF Promotion — Ask a Journey Coordinator For Details
euroCARE IVF Patient Reviews
I'm 46 years old and I have been I've done both 2 to 3IVF treatment before and they where unsuccessful.I've been trying to get pregnant more than 25 years now and I went on line and come across Euro Care IVF Center. I make contact with Lindsey and I flew to North Cyprus to do my treatment afterwards a nerve wrecking because I was so scared and it was something that I was desperately wanted to have a family but the support of the team and the doctor I am positive nine weeks pregnant today. I must say to be honest to support and they monitoring 24 seven for over one years of conversation and monitoring my body was excellent within the clinic . I took a year because I am a worried person but you cannot ask for a better supportive team if you are anything like me.

حابه اشكر مدام مها لتواصلها الدائم معي وسرعه الاجابه وصبرها الطويل وبصراحه المركز ممتاز جدا ونظيف وطاقم العمل لطيفين وبالذات الدكتور الرائع ارمغان دكتور لطيف ومتواضع وبشوش وليندسي دائمه الابتسامه تعطيك امل بابتسامتها اشكر الجميع لطفهم وحسن تعاملهم

الطبيب والممرضين كانوا في قمة الأخلاق والطبيب كان يتميز به خفت الدم كأنهو صديق وأنا أشكرك جزيل التحية والتقدير إلى كل شخص سعدنى (smiley)

The whole experience was excellent from beginning to end, I was extremely anxious and scared about it all but it couldn't have been a nicer, friendlier and relaxing.. I wouldn't hesitate to recommend to my friends in the same situation, which I already have done..

I had PGD treatment at Eurocare IVF. We came across after research on web, and then contacted with Lyndsay Cameron. She was so easy to communicate and available for any answer I had, and I had a lot. After contacting a few clinics, we went for this clinic as the price was Ok, the availability with the queries and the help with the arrangement for the hotels, etc. When arrived in Cyprus, the team and Lyndsay again made it very easy being in a foreign place, and supported on every step of the procedures. It was my first procedure and we decided to transfer only one embryo (did not want twins) and luckily was successful on the first try. I definitely would recommend them.
---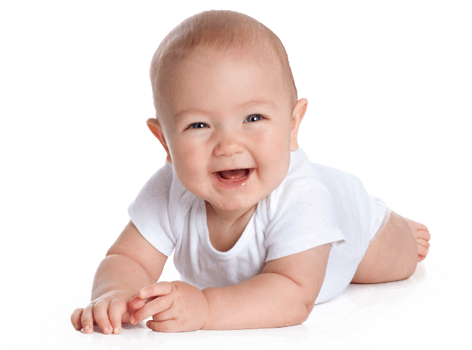 Committed to Helping You Become Parents
euroCARE IVF provides patients with tailored treatment plans that are based on YOU — your body, your needs, and your fertility.
Our premier location in North Cyprus provides couples with advanced infertility treatments. Led by expert fertility doctors, Asst. Dr. Armağan Ulubaş, we believe in providing a caring and supportive environment, which can greatly benefit treatment outcomes.
Why Choose euroCARE IVF?

•Advanced IVF Clinic with Excellent Success Rates
•Large Database of Egg Donor
•Affordable Reproductive Treatment Packages
•State-of-the-Art, Modern IVF Laboratory
•Legal Compliance with European Regulations
•Travel and Accommodation Assistance
•Personal Journey Coordinators